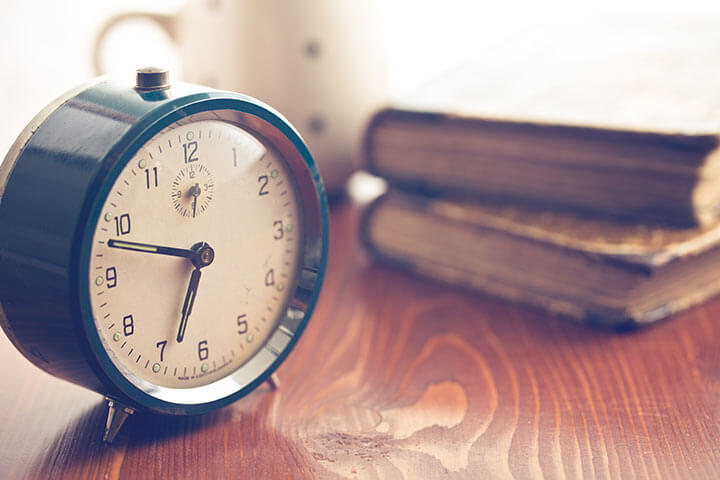 As a loved one ages, one of the primary concerns is making sure their daily life is still manageable—without moving them away from familiar settings. Although assisted living communities can be engaging and joyful places, most people prefer to stay in their home for as long as possible.
In-home care is a form of nursing that allows the individual to continue residence in an environment that brings them the most comfort. It also gives family members a much-needed respite from the daily tasks of caring for their loved one.
Defining In-Home Care
In-home care involves a wide range of services that can be given to an individual within a home setting. Around the clock home care may be required following an illness or an injury. In-home caregivers focus on helping people safely complete their activities of daily living (ADLs), while also providing companionship and assistance to family members.
In-home care provides different services than a hospital or skilled nursing facility (SNF), but the level of care provided differs greatly from that which can be offered in a medical setting.
The main objective of in-home care is to provide enough support to individuals struggling with a disability, that they can remain in familiar surroundings. In-home care involves companionship, supervision, and assistance with personal services. A routine of this type generally entails a professional caregiver traveling to a private residence to assist an individual with their ADLs. The position of an in-home caregiver is usually filled by either a Certified Nursing Assistant (CNA) or a Geriatric Care Assistant (GNA).
When In-Home Care is Needed
As a loved one begins to require a different level of care, it's hard to determine which route to take. Depending on the nature of their condition and if they require skilled nursing, this can range anywhere from round the clock home healthcare, to moving into a full-time care facility. However, in-home care is a viable option for those who do not require nursing-home level care.
Understanding what in-home care can provide, can help you make the right choice for your family member. The following are activities of daily living (ADLs) that a home caregiver can assist you with:
Bathing
Dressing
Toileting
Eating and meal prep
Personal hygiene
Mobility
Medication management
Housekeeping
Exercise
Social activities
There may come a time when you require around the clock care for your loved one, and if it can be provided within their home, it can be the safest and most comfortable option for everyone. There are two main reasons for 24-hour in-home care: recovery and illness.
Recovery: Whether or not your loved one already receives in-home care, they may require round the clock services if they are recovering from surgery or a traumatic injury. Individuals in recovery may attempt to over-extend themselves, and they may need to be reminded to relax for safety purposes.
People attempting to be more physically active than they should be can end up re-injuring themselves, which will lead to a slower healing process. 24-hour home healthcare can help speed up recovery by constantly monitoring an individual and attending to their needs. The risks of physical setbacks may be reduced with round the clock home healthcare.
Continuous Care
In the event of an illness (particularly people with cognitive impairment) your loved one may require continuous 24-hour care.
When individuals are unable to care for themselves—due to an illness like Alzheimer's or dementia, a person can be easily confused and upset. They often need continuous reassurance. An in-home caregiver can offer your loved one a level of companionship that can put their mind at ease, and make them feel secure.
The biggest decision you will ever have to make with your loved one as they age is removing them from their home. If you can offer them continued care in the comfort of their own environment, they can carry on with their normal quality of life, for as long as possible.
The Benefits of In-Home Care
Although the level of care provided to a senior can change depending on their needs, there are some unvarying factors you can always rely on for in-home care services. The following are a few ways in which in-home health care can help keep your loved one safe and comfortable while maintaining their quality of life:
Hygiene
One of the most important activities of daily living involves staying fresh and clean. Many seniors need help to maintain their standards of hygiene, and in-home care can help. If a loved one is confined to a bed or a wheelchair, they may be prone to pressure ulcers (a.k.a. bed sores), and may require assistance with cleaning these wounds.
An in-home caregiver can help an individual ambulate to the shower, and assist with oral and skin care. They can also give a hand with grooming, and help your loved one get their hair cut on a regular basis.
Dressing
In-home care will allow a senior to do as much as they can with any ADL, as long as they are safe. Individuals can still select their own clothes, and may only need help with buttons or shoes. What is most important, is they are still doing it their own way and maintaining a level of dignity.
Mobility
The most critical job of a home caregiver is safety, and mobility is the number one threat to that for seniors. Falls can lead to infections and hospitalizations. Assistance involves safely transferring in and out of bed, bathing, and walking around the house. It also entails helping with daily exercise, including stretching, walking, and light programs.
Eating
Most seniors suffer bone loss, and it is important that they eat a healthy diet to strengthen their muscles and bones. An in-home caregiver can offer assistance with meal prep, feeding, and clean-up. Round the clock home healthcare will ensure your loved one is always being fed and is never left hungry or confused.
Continence and Toileting
Toileting can be a hard task for a loved one to ask help for, but it is part of the aging process. A CNA or a GNA can assist a senior to and from the bathroom, and with any help, they may need while they are in there. In addition, aides can help with catheter bags and adult diapers, depending on the needs of your loved one.
Around the clock, home healthcare requires a vast amount of effort, patience, and time. When you need assistance caring for your loved one, there is no shame in asking others for help. True love can mean knowing when you can't do it alone, or when it is in the best interest of your loved one to receive additional support.
Working With a Caregiver's Schedule
Taking care of your loved one (especially if they need 24-hour care) can be a daunting task. In-home care can simply mirror what you do on a daily basis, and allow you the time to maintain your own schedule as well.
Job and family constraints may keep you from being there for your loved one when you feel like you should be. Certified and geriatric assistants understand that compassion and companionship come first. Although they could never fill your shoes, they offer a warm face, that your loved one can rely on.
Support for Primary Caregivers
In-home care also focuses on directly supporting primary caregivers in the household. By sharing in these daily responsibilities, it can alleviate some of the daily anxiety and stress you may feel when it comes to administering round the clock care. In-home healthcare can allow you to have a life outside of caring for an individual, without feeling like you abandoned anyone. Your loved one will be safe and comfortable with a companion.
In-Home Care Evaluations
If you decide that in-home care is right for your loved one, they will undergo an in-home care evaluation to better understand the level of care they require. An evaluation of oral and communication skills is administered, as well as a health screening and other cognitive assessments. Once the evaluation process is finished, around the clock caregiver can be dispatched to give the primary caregiver some much-needed rest.
Care and Support Your Can Count On
Round the clock, in-home care can be flexible to the schedule of the primary caregiver. This level of care allows a loved one to remain in the comforts of their own home (the safest place of all) while maintaining a higher quality of life. Home healthcare allows an individual to age with dignity while receiving care in a familiar surrounding. Contact Caring Hands Matter to learn more by sending us a message online.