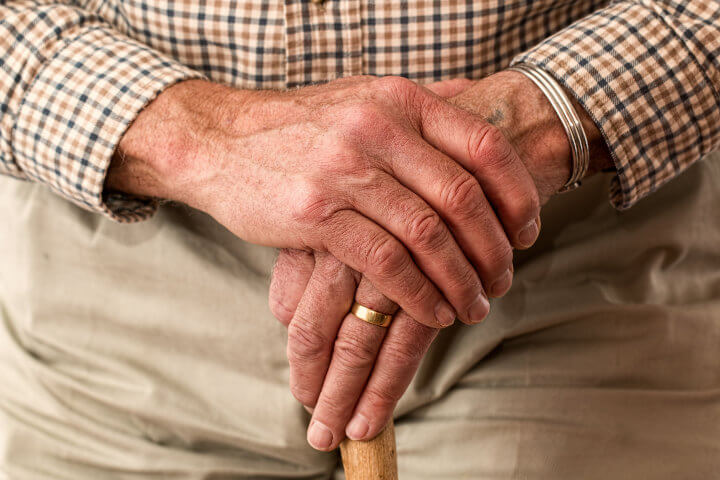 One of the most troubling aspects of advanced age is the eventual inability to complete vital daily tasks with ease or, independently. Individuals who are afflicted with Alzheimer's or Dementia are common examples of those who may require additional support with managing their daily routines. The essential tasks that an individual needs to complete each day in order to have a high quality of life usually fall into one of two categories—Activities of Daily Living (ADLs) and Instrumental Activities of Daily Living (IADLs). It is important to remember that ADLs and IADLs are both necessary in order for an individual to be able to function on a day-to-day basis more easily and comfortably. In-home care support can care for an individual who requires assistance with safely completing ADLs and IADls and the amount of assistance and supervision that is required are based on the unique needs of the individual.
Activities of Daily Living (ADLs)
Those responsibilities and needs that fall into the overall category of ADLs encompass virtually all tasks that absolutely need to be performed in order to live in a safe and comfortable manner. In most cases, non-medical support from an in-home care agency would come in the form of a skilled Certified Nursing Assistant (CNA), as opposed to a Registered Nurse (RN) who usually addresses medical concerns.
Mobility
Aging seniors and seniors who are afflicted with Dementia often encounter challenges with mobility. Safe mobility can affect virtually all parts of an individual's routine, which can make it a central focus of in-home care support. From the first thing in the morning, things like getting out of bed itself to walking to different places in the house are ADLs that many elderly folks have trouble doing by themselves, making the presence of an in-home care professional necessary to assist when other loved ones are unable to provide the level of care that is required.
Toileting and Bathing
Toileting needs are universal. Due to the high-potential of slips and falls, the bathroom is also the area where seniors will need the most support with safety. Providing seniors assistance with toileting needs requires tact and respect to ensure that they retain dignity while being assisted with private functions. In additional to professional assistance and supervision, the overall safety of the bathroom and shower can both be improved greatly with the addition of bars to hold on to avoid falling. Non-slip mats can also be installed in the shower for the same purpose.
Personal Hygiene
Having a solid sense of self-esteem is essential to keep spirits raised and promote self-confidence. As such, daily grooming is another Activity of Daily Living that needs to be performed regularly and effectively. Not only do many have clear health benefits, such as brushing teeth and wearing clean clothes, the feeling of neatness and cleanliness goes a long way towards instilling self-pride. An in-home care professional is adept at not only helping with these things, they do so with careful consideration of their patient's feelings.
Eating/Feeding
Especially in the case of Alzheimer's disease and dementia, elderly individuals can have trouble even remembering they should eat meals at all. In many cases, individuals with severe cognitive impairments or other disabilities may be unable to feed themselves. In these types of situations, an in-home care aide can administer feeding to the individual who is in need of care.
Instrumental Activities of Daily Living (IADLs)
Activities that fall into the category of Instrumental Activities of Daily Living (IADLs) are a specific type of ADLs. IADLs are considered to be "instrumental" in a person's life but do not necessarily include personal activities such as eating, bathing, and other tasks related to personal care.
Meal Preparation
The knowledge of how to prepare one's own meals is a prime example, with the convenience, we enjoy in modern society making it a recommended, but not completely essential, skill. An in-home care plan recognizes that being able to prepare great tasting and nutritious food is helpful in maintaining a diet that not only keeps a person healthy but also one that is enjoyable too. While eating out on occasion is fine, being able to prepare some home cooking is always preferable on a routine basis.
Light Housekeeping
Simply walking around the house is an Activity of Daily Living that can become a hazard for the elderly. In-home care professionals ensure that the home is clean and safe. Taking active steps to make sure the home is safe for the individual who is receiving care is of the utmost importance. Preventing falls and other injuries is a much easier process than helping an individual to recover from a serious injury. This also includes the adjustment of shelves and cupboard locations, so hard-to-reach necessary items are much more accessible.
Transportation
Difficulty in mobility and short-term memory can make simple trips to the doctor or supermarket a real challenge for many aging individuals. The in-home care plan takes this into consideration and can even direct the professional caregiver to help with making travel reservations, lists of which products to buy, and even accompanies their charge. This can help with more physically challenging components of certain activities. Assistance such as this combines professional in-home care support along with friendly companionship and conversation!
Contact Caring Hands Matter for More Information!
While both ADLs and IADLs can become especially trying for seniors who are suffering from cognitive decline. Our friendly and professional in-home care professionals can also provide specialized Dementia care. If you or your loved ones need help ADLs and Instrumental ADLs, then we encourage you to contact Caring Hands Matter today by giving us a call or sending us a message online. We offer free in-home care evaluations that will help you to better understand the support that can be made available to you or your loved one.