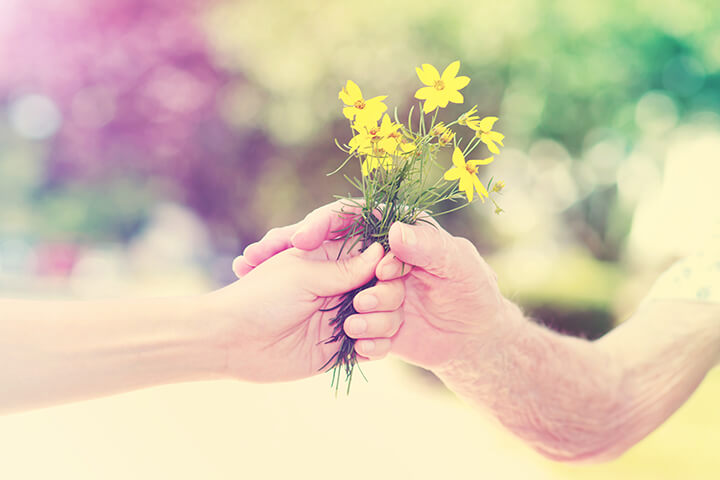 When family members need round-the-clock support for their loved one, in-home care is a flexible solution. It allows an individual to receive focused healthcare, in a comfortable home environment. This type of continual support means that a caregiver is always awake, alert, and present, when needed.
Providing continuous support can be an incredibly difficult task for working families. An attentive level of care is necessary to ensure quality of life, and a professional caregiver can help a family provide that at all times. There are many situations that require 24 hour in-home care or support, and knowing when to ask for help, is the first step.
Physical Impairment
One of the most common needs for sudden 24 hour in-home care is the result of an injury or physical impairment. According to a study by the Center for Disease Control (CDC) each year 700,000 older people are hospitalized from a fall, with 2.5 million people treated in the ER.
When a patient is in the process of sickness or injury recovery, and no longer requires hospital care or inpatient rehab, in-home care can be a suitable and convenient option. In some cases, family members are unable to meet their loved one's physical needs, or they are incapable of moving them. An in-home caregiver can provide a patient with physical support, and assist with mobility.
Individuals recovering from surgery or a traumatic injury may be tempted to move and risk re-injury. With 24-hour home supervision, a patient can be monitored and assisted to prevent further harm. A caregiver can also change wound dressings, help with shifting positions, and physically engage them in their daily routine.
Advanced Dementing Illness
The most common case to be made for 24-hour in-home care, is cognitive impairment. When an individual is afflicted with a more advanced form of Dementia, then 24-hour supervision may be in the best interest for the health and safety of Dementia patients.
Alzheimer's and dementia are two of the main reasons for 24 hour in-home care. According to the Alzheimer's Association, more than 5 million people are living with the disease, and in the United States someone develops Alzheimer's every 66 seconds. With daunting statistics like these, it's important to consider the options of care. When continuous attention is needed to manage a loved one's complex condition, Alzheimer's and Dementia care is an effective solution.
Supporting Families of Dementia Patients
Many families struggle to provide the proper care and may also struggling with effectively communicating with their loved one who has Dementia. When families and caregivers become overwhelmed and unable to provide the care that is needed—round the clock care can be imperative for everyone's well-being. A caregiver can maintain security, while fostering a sense of independence with their clients. They can assist with daily tasks like personal hygiene, meal preparation, and errands, to encourage a normal lifestyle.
Special Needs
Nurturing companionship and personalized individual care is sometimes required for a loved one with special needs. Regardless of age, some individuals require 24 hour care for their daily routine. Their own home provides the perfect environment for them to feel safe and comfortable when receiving care. Continuous and attentive in-home care can enhance the quality of life for a loved one.
Caregivers can offer graded assistance to help individuals with special needs feel independent. It can range from verbal prompts, to simple demonstration, and complete physical assistance.
Vital Support for "Activities of Daily Living"
It is the job of the caregiver to provide ongoing aid and attention to an individual, while also involving the family as much as possible. They will work with family and friends to show them how to best assist, effectively communicate, and provide care with a loved one. This can include tasks like:
House chores
Meal preparation
Medication reminders
Dressing
Arranging appointments and errands
Social activities
After assessing an individual, a caretaker may recommend any type of continual care, from live-in to overnight, depending on the level of need.
End-of-life
End-of-life care is perhaps some of the most important work in a caregiver's career, and is is a prime example of a situation that could benefit from, 24-hour in-home care. In-home care support can assist other services such as hospice to help patients and families during this difficult time. In-home care is NOT hospice. One important distinction is that hospice care will be charged with medical tasks such as medication administration and treatment and, is reserved only for patients who are afflicted with a life-limiting illness. However, utilizing in-home care and hospice simultaneously will provide very comprehensive support for patients and families.
Helping Caregivers to Manage
Supporting the caregiver to manage daily life is a primary function of an in-home care care. With 24-hour support from an in-home care professional, the primary and/or familial caregiver can have time to tend to their own needs, and also manage the other responsibilities that accompany caring for an individual who is on their journey through end-of-life. This extra assistance can help the caregiver to avoid caregiver stress/burnout which is a harmful situation for both caregivers and their loved one who is receiving care.
Contact Us for a Free In-Home Care Evaluation!
There are many situations that may require in-home care, and they aren't limited to age or level of impairment. What's important, is that in-home agencies can provide families and their loved ones with a caregiver that can see them through their trying process, at all hours of the day, from the comfort of their own home.
For more information on 24 hour in-home care and the services Caring Hands Matter provides, please contact us by giving us a call or sending us a message online today. We offer in-home care evaluations free of charge so that you can make an informed decision for you and your loved one.