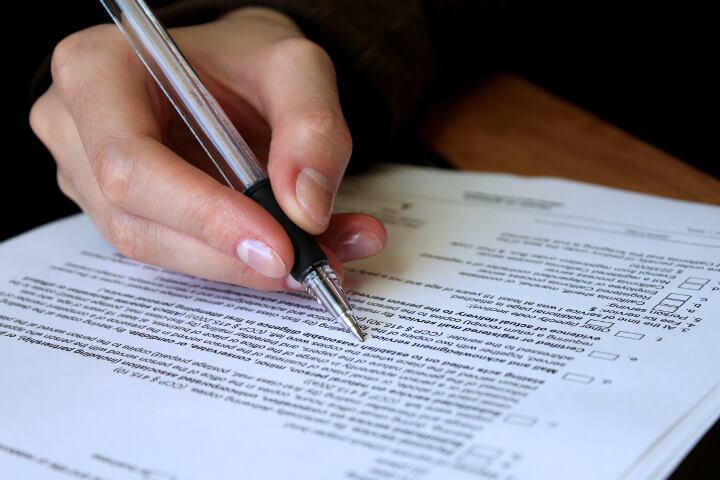 "All by myself!" is the refrain parents hear sung day in and day out through the toddler years. Developmentally, toddlers wish to assert their independence and demonstrate ability to dress, feed, move, and speak for themselves, even though – much to the chagrin and relative amusement of the adults who love them – there are obvious gaps in ability. As toddlers become adolescents and adolescents become adults "all by myself" becomes assumed.
Adults, on the whole, can dress, feed, move, and speak for themselves without limitation – except when illness or injury interferes. After a major incident that substantially affects a person's physical well being, "all by myself" becomes a more difficult task. After illness or injury, assumed abilities to feed, dress, move, and speak may be hindered in some way, resulting in primal (read: toddler-like!) frustrations with daily activities. However, just as a good and loving parent shepherds their toddler into the ability to, in fact, perform daily activities all by themselves, so it is with adults who have been limited. There are good and loving care providers available to help support and even rehabilitate adults into doing the things they need and love to do all by themselves.
After a health-related event that brings about limitations to an adult's ability to perform daily tasks, in-home care services may be a helpful option to provide rehabilitation in the comfort and familiarity of one's own home. Access to in-home care services will be based on a home care evaluation for admission.
Doctor's Orders
In order to be considered eligible for in-home care services, a qualified physician must make the initial referral. That physician might be a general or family practitioner or another specialist that provided direct inpatient care in a hospital, nursing, or rehabilitation center. An in-home care provider will maintain contact with any referring physician or group, nurses, physical therapists, occupational therapists, and speech therapists in order to coordinate an ongoing active plan of care as needs, adjustments, and issues arise. In part, a physician referral will communicate the medically specific needs a patient has that requires attention, for which the physician become the established point of contact.
Determining Care Requirements
A home care evaluation will look specifically to a patient's physical needs. Has the person in question recently endured an illness or injury or are suffering a deteriorating condition that would benefit from skilled services at home? If so, then a home care agency will consider the overall circumstances and whether regular visits from a nurse and/or therapist (occupational, physical, and/or speech therapist) would provide a measurable benefit for a person's specific health and overall quality of life.
Particularly, home care agencies will look to see if a patient would benefit from intermittent care. As in, whether a person is able to manage on their own for some issues throughout the day, but could use aid in other arenas such as wound care, organization and distribution of medication, diabetic care, and other post-surgical complications. etc. Specifically, home care evaluations will look to the amount to time needed to assist a person with their care. In-home care services will provide specific treatments and support for specific periods of time, usually measured in hours of service rendered.
Different Situations Require Different Levels of Support
Oftentimes, home care services will be provided only in the case of being homebound, meaning a patient is away from his or her primary residence for only brief periods of time for medical appointments, religious services, or infrequent family gatherings (birthday celebrations, graduations, funerals, etc.). Homebound individuals are not usually able to shop for themselves or participate in regular recreation or socialization outside of the home, and where capable, will often not be considered eligible for in-home care services. Essentially, if a patient can transport him or herself to regular daily activities, it will be assumed that the patient can transport him or herself to medical appointments and manage other health related errands.
Alternatively, in-home care emphasizes supporting those at home who might otherwise find the process of leaving home considerably strenuous, not simply inconvenient. Furthermore, note that in-home care services are not provided in place of ongoing, round-the-clock care by a loved one or other unskilled caretaker. A home care provider will offer specific skills to help manage specific needs, often because the disease or injury can be better managed in the home in lieu of continuous inpatient care.
Who Needs In-Home Care?
The goal of a home care evaluation is to fill in the gaps that put people in the best possible position to increase daily ability to care for themselves. Sometimes even adults can't do all things all by themselves, which is why in-home care can provide compassionate, needed support. In-home care is ideal for any individual who is struggling to complete the essential Activities of Daily Living (ADLs) or, cannot complete them without assistance. Different individuals will have different care needs. Caring Hands Matter can provide the following types of in-home care services:
Schedule a Free In-home Care Evaluation Today!
If you are a loved on is struggling with illness, injury, Alzheimer's/Dementia or has special needs, please call or contact Caring Hands Matter by sending a message online for e free in-home care evaluation. We can help you or your loved one determine the support that is needed and how best to move forward.