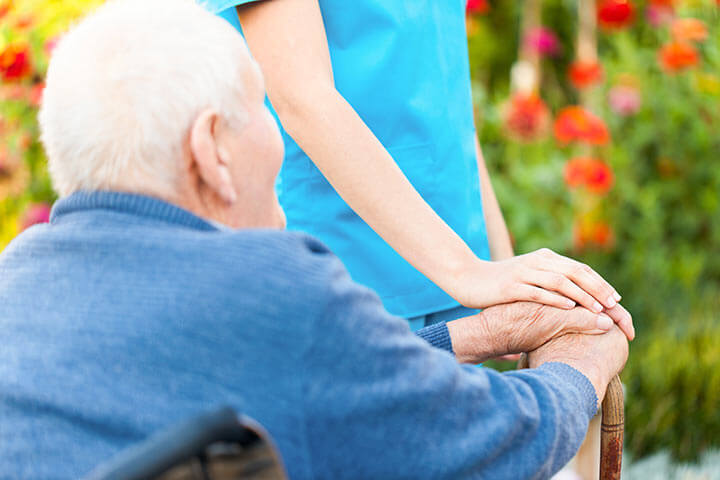 When a friend or family member requires in-home care, it is important to ensure that the proper person is hired for the job. In-home care services are provided for individuals that require a level of care that can be offered in the home, with a heavy emphasis on companionship.
In-home care is not incumbent upon the delivery of medical services. Rather, this is the type of care that is focused on delivering service for a variety of daily tasks that, although necessary, are not medical in nature.
In order to understand how a worker may qualify for such a position, it is important to consider which services an in-home care provider can supply.
What is In-Home Care?
The simplest definition of in-home care is "services that are provided in the home by licensed healthcare professionals," and every person involved with in-home care should be licensed and/or certified in some way.
An individual must be able to assist a patient with their instrumental activities of daily living (IADLs) to qualify as an in-home care provider. IADLs are activities that are necessary to the continuance of daily life and include some of the following tasks:
Mobility: Aides are responsible for helping an individual ambulate throughout their house, including trips to the restroom. Navigating stairs and landings can be difficult, and an in-home care provider will help individuals with this task.
Housekeeping: Responsibilities include keeping the home space clean and livable. The home should be well-kept to perform IADLs and general companion activities.
Meals: From shopping to stocking the fridge and following recipes, in-home aides can assist an individual with their daily meal plans.
Transportation: In-home health care also involves transporting an individual to where they need to go on a daily basis. This can include everything from doctor's appointments to church and social activities.
Although these types of tasks seem simple enough to perform, an in-home health aide must still be trained and licensed to accept the responsibilities the job requires. This includes some of the following:
Licensure / Certifications
The Bureau of Labor Statistics (2014) reports that most aides are required to earn a GED. Many professionals in the industry receive training on the job while shadowing another professional like a nurse or social worker. However, formal training programs are required in many states and are usually available at vocational schools and community colleges.
To receive certification as a "Home Health Aide," an individual must obtain a minimum of 75 hours of training. Check with the National Association for Home Care and Hospice (NAHC) to determine if a particular aide is certified.
Background
Usually, to qualify as an aide for in-home care, individuals must pass a background check. Additionally, since most aides will have to do a considerable amount of driving, many agencies will check their driving record with the state DMV as well.
It is not unusual for family members to request personal and/or business references for the in-home aide as well. If this person is to be present in an individual's home several times a week, knowing their background with solid references will ensure the right worker is chosen for the job.
Skills
Since this type of position requires focus on direct patient care, it is essential that the in-home aide possesses a particular set of skills that can include (but certainly are not limited to):
Patience
Dependability
Interpersonal skills
Effective time management
Since many aides may be working with individuals in pain and/or high levels of stress, they must have the emotional and mental fortitude for the job. Families should be looking for a person that best fits their loved one in a personal and emotional sense.
Caregivers work to support the needs of an individual on a daily basis within a home environment. Finding the best worker involves a variety of factors, including their background, driving record, and personal references.
The right care worker will be certified and possess the abilities to provide proper companionship and care for an individual in their own home setting. Locating the perfect fit can take some time, but with the proper research and an understanding of what to look for, families can find the right individual to meet the specific needs of a loved one. Contact Caring Hands Matter for more information.