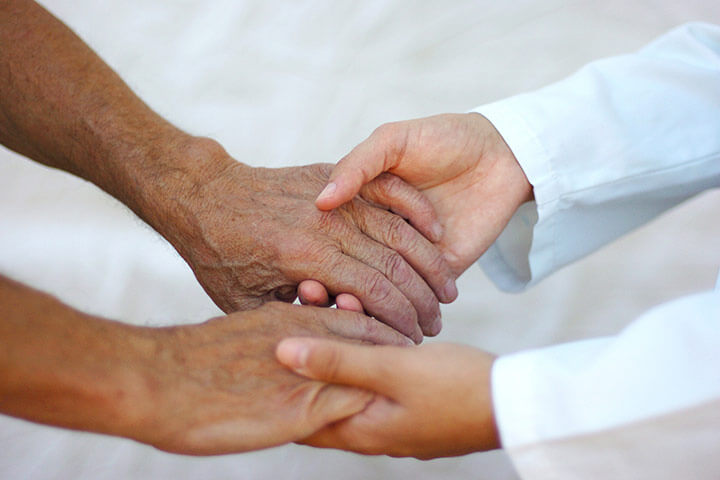 Individuals who need special assistance at home may require the services of a home health aide. A home health aide can fill an important day to day role in giving family members a peace of mind that a loved one who needs assistance is taken care of. For individuals who naturally enjoy caring for other individuals, a home health aide is a popular career. Individuals who tend to flock to this profession often tend to treat their patients as if this person were one of their own family members. Love and care are the critical elements of a relationship with a home health aide.
How Home Health Aides Help Families Struggling with Care Needs
A home health aide is also dedicated to promoting overall well-being and healing. Home health aides are primarily brought in to help assist with patients who are coping with chronic illnesses or a disability. Home health aides may also be used to perform in-home care for the elderly.
A home health aide provides many more services than just helping a person as they recover and go through the day to day facets of their life. Usually, home health aides should be concerned with building trust with their patients and their family members when those family members are at their highest level of need.
When others have attempted to manage the caregiving and it's causing too much stress or taking up too much time, it might be a good idea to have a family conversation about bringing in a home health aide. While this is never an easy decision to make, families who ultimately select a home health aide often feel better about the care provided to a loved one. Family members can still be an active part of the care conversation without having to suffer through too much stress or anxiety on their own about attempting to juggle care needs with their own responsibilities.
Basic Services of a Home Health Aide
A home health aide can help with numerous things while spending time with the patient. The patient must have assistance in daily activity help in daily activity completion and be able to provide relatively routine care as well. A home health aide, for example, might contribute in terms of helping a patient take medicine, change his or her clothes, brush teeth, bathe, eat, assist with walking aids or artificial limbs, or to even check a patient's temperature and pulse rate.
While these might seem like activities that don't take a lot of time separately, put together, a patient might need more help during any given day than other family members are willing or able to provide. With a home health aide, the patient gets the help needed and the family members gain the peace of mind that someone is on hand to help with these seemingly simple and yet critical daily tasks.
Usually this kind of care takes place in the comfort and privacy of the patient's home or in an assisted living facility. In the event that a home health aide notices major changes in a patient's condition, the aide will also be responsible for documenting this change and notifying the relevant medical professionals. Home health aides are typically employed by home health agencies, staffing agencies or a hospice. This allows patients to remain at home and have the comforts of their typical surroundings while recovering.
What Services Can Be Provided by A Home Health Aide?
A home health aide can remind a loved to take his or her medication and to perform light housekeeping or take him or her to appointments, help with grooming, meal preparation, dressing, and bathing, among other basic services.
A home health aide may also be able to take basic health measurements like pulse rate, respirations, body weight, oral temperature and blood pressure. Many home health aides are further trained to assist clients who rely on medical equipment to get throughout the day like canes, electric chair lifts, transfers, walkers, crutches, and wheelchairs.
What is the Difference Between an RN and LPN and a Home Health Aide?
Home health aides are certified to assist in daily living activities like running errands, preparing meals and doing laundry. An LPN refers to a Licensed Practical Nurse. This individual is also licensed to help with daily living activities, but also provides more skilled nursing needs as well. A Registered Nurse, often referred to as an RN, is brought in to help with the activities of daily living and to perform highly skilled nursing activities, including administering injections or medications. Determining the right level of care for a loved one is important going forward.
A Typical Day in Home Care
A normal day of care in a client's home might include helping that individual get out of bed, taking a bath, dressing and helping with the bathroom. The caregiver can also assist with the preparation of healthy meals for that time of day as well as later on in the day. Helping a loved one with minimal exercise like basic therapeutic physical activities or walking around the block can also be beneficial.
A home health aide is also on hand to interact with patients. There is a psycho-social aspect of care regarding the client's needs in a basic social environment. This is an important aspect of overall health and well-being. In many cases, home health aides will form a special bond with their clients.
Certified nursing assistants and geriatric nursing assistants can both provide in-home care, but CNAs are more common. These aides all undergo a screening process before they are hired to work with patients, giving everyone peace of mind that they are taken care off. Do not hesitate to do further research to learn more about how a home health aide can be beneficial when a loved one needs assistance.
The best way to determine the kind of help that a loved one needs is to establish his or current care requirements. Be aware that as a person's condition deteriorates, he or she might need additional support.
Reasons to Use a Home Health Aide
The burden of helping a loved one, especially an elderly individual cope with light medical needs and day to day care can be overwhelming for family members. This is particularly true when relatives have other responsibilities like their own families or a full-time job. This puts pressure on family members to attempt to try and juggle it all, often feeling as though is something is falling short.
Their own health and well-being may also be sacrificed in the process if they attempt to manage an elderly loved one with light caregiving needs and their own family as well. This is one primary reason why a caregiver or family member may be investigating talking to a home health aide in order to protect a loved one.
Knowing that someone is there to assist with the basic activities of daily life and to provide social interaction in the form of companionship and friendship goes a long way toward easing any concerns about a loved one's ability to heal. Those individuals who are coping with some kind of chronic illness or disability will significantly benefit from working with a person who is dedicated to their care.
Social Stimulation
Having another person around to provide social interaction and basic needs can help to promote overall well-being and allow the loved one to heal more effectively and quickly. This also reduces the burden on other family members who may have additional responsibilities or may not be able to provide the kind of constant care that an elderly loved one or a person suffering from a disability may need.
Individuals who choose a home health aide as a career frequently do so because they love helping other people. It takes a great deal of commitment and training in order to succeed in this job and this is why many individuals who have long careers as home health aides do so because they primarily care about their patients. They are concerned with helping their patients get through numerous day to day activities and are invested not just in what's right in front them, but in promoting activities and emotional support that will help that patient succeed over the long run as well.
An Extended Family Member
Many family members feel as though a home health aide is an extension of their own family because this individual provides critical services that help a loved one in his or her time of need. When partnering with a company that will be providing a home health aide, it is important that family members and the patient all feel confident about the individual's ability to carry out this job and to support the loved one over a long term basis.
Speaking with the company about how they hire home health aides and train home health aides can give everyone peace of mind about the process and help to assist with all of the needs associated with caring for a loved one. A home health aide can become an important component of the day to day care of an elderly loved one.
Contact Caring Hands Matter For More Information
To learn more about home health aide's, contact Caring Hands Matter by giving us a call or sending us a message online today.