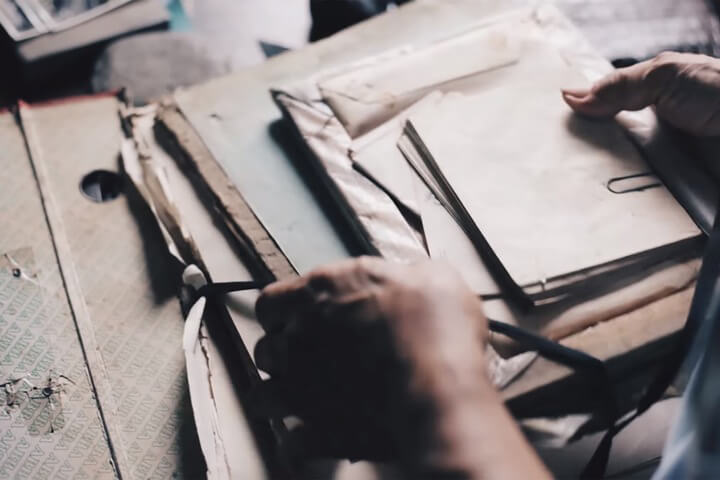 Whether you're an in-home family caregiver, or overseeing long-distance care, staying organized is an important part of the role. Your loved one is relying on you for many different kinds of support, from daily tasks, to maintaining their records, and organizing their care.
Being a caregiver is a continual learning process—and staying organized can help relieve stress for everyone. The following are a few areas to focus on, when keeping things in order.
Daily Routine
Being involved in the daily routine is a responsibility for any caregiver, near or far. Please take a look at our blog entitled, Useful Tips for New Caregivers for some additional helpful information. In some cases, you may need outside assistance. It's important to make sure your loved one's day-to-day life is cared for, and that involves tasks like:
Medication
This is the most critical part of an individual's daily routine, and there is no room for error. Keep medications in a weekly container, and jot it down in a medication log. This can help you keep track of when they need to be taken. You can even make notes in the log, for good reference when talking to doctors and pharmacists. Another key point to staying organized with medication is knowing exactly what insurance covers as well as any financial changes that may occur when a medication is changed.
Dedicated Calendar
Keeping a large calendar posted with appointments, engagements, and any other events, will help you stay organized on where your loved one needs to be. If you're very active, there are many apps you can now download for a mobile device, that can help remind you as well.
Clean Environment
Organizing your loved one's environment and reducing clutter makes for a cleaner and safer living space. This can save you time in the event of an emergency, and also frustration when it comes to locating important documents, or filing taxes.
Communication
Part of staying organized when caring for a loved one, often involves being part of a team. Keep a daily care journal on your loved one. It's a great way to communicate with yourself, and any other caregivers, on the nurturing process of your family member.
Keeping a journal is the easiest way to transfer care at anytime should you suddenly be pulled away. It is also a useful tool in the event of an emergency, to track past behavior and symptoms.
Emergency Preparation
If an emergency occurs, you need to be prepared. You should always have a plan for clearing snow from the driveway, and you should have an emergency bag packed for yourself and your loved one. The bag should include any medication they are taking, and any logs or journals you have kept.
If your loved one has suffered from an emergency event like a seizure, or fall, you should have a folder prepared with resource numbers, doctors information, emergency contacts, copies of insurance, Power of Attorney, and any other important paperwork.
Maintaining Records
When a loved one is ill, and can no longer take care of their business records, or maintain accurate paperwork, it is your responsibility to stay organized. This is a relatively easy task for both an at home or long distance caregiver, as it simply involves attention to detail. The first step is to locate all insurance, financial, and legal documents for your loved one, including items like:
Insurance documents
License or identification
Will
Marriage or divorce decrees
Birth certificate
Social Security
Power of Attorney
Anything you collect needs to be kept in a secure, safe-deposit box. You should also have another folder with duplicate copies.
Preparing for the Future
It is important to recognize that you need to prepare for the future, as the health of your loved one diminishes. In order to stay organized, you need to know how and when to provide the best care possible. Take note of where good adult care is located. Speaking with the ideal in-home care and hospice agencies will help to anticipate future needs. Collect information, and be prepared to make important decision with your family when necessary.
Self-Care
Whether you are homebound with your loved one, or long distance, self-care is essential to continue effective care with your loved one. Staying organized means also scheduling the time for yourself, and to do something you enjoy. This will help to avoid caregiver stress and burnout. For many caregivers, joining an online community has been a convenient way for them to engage with others going through a similar process, while still remaining connected to the care of their loved one.
Contact Caring Hands Matter For More Information Today
Staying organized as a caregiver involves many details of your family member's life. From their daily routine, to scheduled appointments, and a lifetime of paperwork. It can be a daunting task, but ultimately adds to the quality of care for the one that you love. For more information about staying organized as a caregiver and the care we can help you provide, please contact Caring Hands Matter by sending us a message online or by giving us a call today.