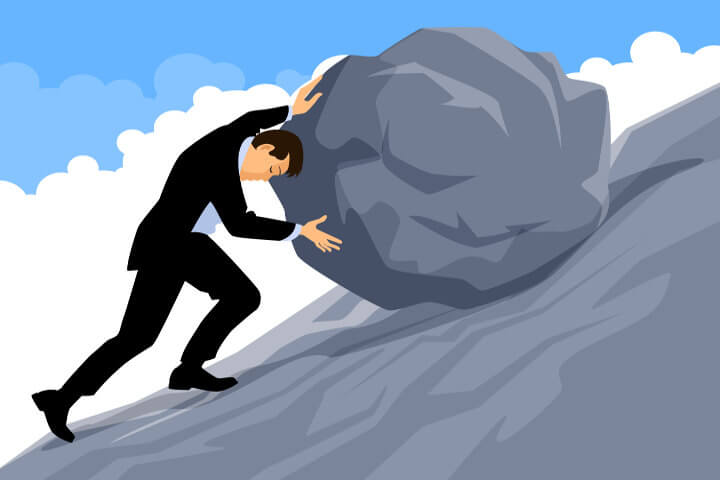 In the Greek classic Oedipus Rex, the mythical Sphinx challenged Oedipus to a riddle, which asked, "What walks on four legs in the morning, two legs in the afternoon, three legs in the evening, and no legs at night?" Clever Oedipus politely paused, then answered: "As a baby, a human goes about on all fours ('four legs in the morning,' where morning means childhood), until he learns to walk, which he does so well into adulthood ('two legs in the afternoon,' where afternoon means adulthood), until old age requires him to use a cane to support himself ('three legs in the evening,' where evening means older age), and then finally he dies ('no legs at night,' meaning the sleep of death). Therefore, the answer is 'a human.'" Even the earliest stories, jokes, riddles, and poems in civilization recognize a general pattern of aging, which each come with their own physical challenges.
Babies learn to crawl and then walk, and from then onward, people small and big are charged with maintaining strength and health until old age, when physical changes result in challenges to our lifelong ability to move easily. The changes that result in standing on "three legs in the evening" are often manageable with regular exercise, physical therapy, and support equipment such as a cane or additional grips installed in the home. However, Alzheimer's and dementia care often come with their own physical challenges that require special attention and management by loved ones and the caregiving team.
Physical Challenges for Alzheimer's and Dementia Patients
The major difference in caring for Alzheimer's and dementia patients in all of their physical challenges is in managing the unpredictable behavior the conditions cause. People suffering from memory decline often suffer from frustration in their inability to recall information, leading to severe mood swings and both physical and verbal aggression. Furthermore, treatment of their symptoms with certain medications can also cause significant physical discomfort, meaning that simple adjustments to lifestyle to aid physical movement are not enough for these patients.
Physical Challenges: Basics
The physical challenges of Alzheimer's and dementia patients deal with the most basic aspects of daily care. When caring for a loved one suffering from cognitive decline, you may find that providing care is somewhat similar to managing the daily needs of a very large child: the person will need regular hygiene care, clothing changes, and restroom visits. The person will also need opportunities for frequent physical adjustments, whether on a chair or a bed.
Remembering the Way
Alzheimer's and dementia patients frequently get confused, meaning that they are unable to recognize familiar places and tasks (such as how to get to the living room from the kitchen), making physical movement as mentally challenging as it is physically. The result of both the mental and physical challenges results in the need for caregivers to adjust expectations and provide appropriate modifications to both home and lifestyle to manage the physical challenges of their loved ones.
Caregivers can best manage physical challenges for dementia and Alzheimer's patients by taking care to narrate each step of any activity. If you are taking your loved one to the restroom, begin by sharing that you will be walking to the restroom. You may need to repeat the reason for moving from one room to the other in transit because your loved one may easily lose focus. This is also true for many of the other activities you may need to lead throughout the day, including bathing, eating, or dressing.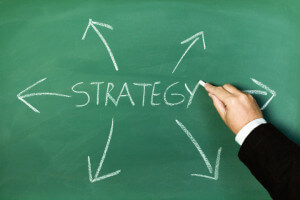 Protecting Dignity and Privacy
Many daily tasks in caring for loved ones requires the protection of human dignity and privacy. While physically helping your loved one to the restroom, in the shower, or dressing, make sure the space will remain private. If the task involves any kind of nudity that creates anxiety in your loved one, keep towels, sheets, or other covers available to help maintain an environment of safety and security. A secure person will often feel less frustrated and anxious, resulting in fewer difficulties completing a task.
Dressing
Dressing can be a frustrating experience, added to the physical challenge of actually removing or adding clothes to the body. Alzheimer's and dementia patients often do not have a clear sense of how to dress for temperature or occasion. It will be the responsibility of caregivers to identify appropriate clothing and help their loved one dress. Caregivers might choose to lay out an outfit or, if the patient prefers some choice in the matter, make sure that the only options in sight (whether in a drawer or in a closet) are reasonable.
Clothing should be free from difficult accessories such as small buttons, unreachable zippers, small openings for the head that might ruffle a persons hair (if that is a priority for the patient), buckles, or laces. Remember, the patient will need to be comfortable for the needs of the day, as well as have easy access to his or her toilet needs (for example, an elastic waistband built into pant choices).
Compassionate Care
Remember, physical challenges are indeed challenging, but there are steps you can take to make them more manageable for you and your loved one. In all things, maintain patience and flexibility. Continue to narrate instructions, plans, and expectations to help both of you remain calm and aware. This will help you avoid arguments or stirring up frustrations in your loved one. Much of the care of your loved one's physical challenges involved anticipating their needs and helping to put plans of action in place as you narrate those plans clearly.
Rely on Professional Fairfax Home Care For Support!
You may also need help in anticipating and caring for your loved one. For more information on how our Fairfax home care services can provide high-quality daily care in your loved one's physical challenges and needs, contact Caring Hands Matter online or call our offices today.