There are a number of exciting "identification games" for kids, mainly based on the commonly known game of 20 Questions. It is possible to identify people and objects by strategically asking twenty or fewer questions to zero in on the target.
It's a similar "game" for determining if an individual who requires special needs care qualifies for Medicare or Medicaid. Asking the right questions of a Medicare or Medicaid representative will help you zero in on whether those benefits are available for the ongoing care of your loved one.
Supplemental Security Income May Prequalify Patients for Medicare
The entryway to determining whether healthcare benefits might be available for a special needs patient is to first assess their eligibility for Supplemental Security Income (or SSI). SSI is a monthly payment that can be issued to families of special needs patients for their care, pending particular combinations of physical and/or mental difficulties. If a combination of physical and/or mental difficulties meet the Social Security Administration's definition of total "disability" and the family could benefit with additional monies for that person's care, then SSI might issue monetary assistance.
Eligibility for SSI
Eligibility for SSI payments include whether the special needs patient lives at home or in another facility. If a special needs patient under the age of 18 lives in a medical or other assisted living facility with substantial support from health insurance, then SSI will offer a limited monthly payment of $30.00 to assist with care. If a patient is over the age of 18, the income bracket of family members will not be taken into account. The person managing special needs must be medically diagnosed with conditions that result in "marked and severe functional limitations" that have either limited him or her for at least a year and could be expected to result in death.
SSI offices will be in contact with medical professionals, teachers, and other professionals who have been given permission to share personal information and records to confirm the patient's special needs diagnosis. Qualifying special needs may include cerebral palsy, Down syndrome, and other intellectual disabilities.
Medicaid
Medicaid is a health care program sponsored by the federal government for people who have demonstrably low income and limited resources. In most locations, including the Commonwealth of Virginia, special needs patients under the age of 18 receiving SSI payments will qualify for Medicaid support. Special needs patients can immediately receive Medicaid support without condition based on chronic renal disease or an identified need for kidney dialysis or transplant or upon receiving a diagnosis of ALS (otherwise known as Lou Gehrig's disease).
Medicare
Medicare is a U.S. federal government issued medical insurance program for which coverage can include people with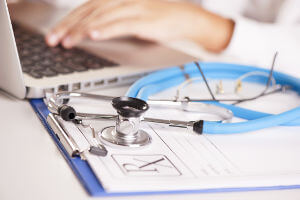 special needs. There are four "levels" or sectors of care under Medicare assistance, including Medicare Part A, which is hospital insurance covering inpatient care in hospitals, skilled nursing facilities (SNF's), hospice, and home services. Then, Medicare Part B covers physician services, outpatient appointments, supplies, and preventative health care. Medicare Part C is a partnership with private insurance companies to offer Part A and Part B benefits while also offering additional services. Medicare Part D covers prescription drugs.
When it comes to Medicare, special needs patients who receive Medicare Part A and Part B may qualify for the Special Needs Plans or SNP focused program. Special needs plans Medicare plans cover those with:
Chronic alcohol and other drug dependence issues
Autoimmune disorders
Various cancers
Chronic cardiovascular disorders and heart failure
Dementia
Diabetes (Type I)
End-stage liver disease
Renal disease, including end-stage and all dialysis-related needs
Significant hematologic disorders
HIV/AIDS
Chronic lung diseases
Chronic/disabling mental health conditions
Neurologic disorders
Stroke
Furthermore, SNP benefits also apply to those living in institutions or at home and who require assisted living support or nursing care. There are specific Medicare offices at which you can apply for benefits.
How Much Will It Cost? How Will It Help?
Under both Medicare and Medicaid, those seeking Medicare SNP benefits will have nearly all of the costs of enrollment covered. If a patient is not covered under both programs, enrollment and participation costs will vary depending on the plan chosen that best serves the patient needs. On the whole, Medicare and Medicaid costs are dramatically reduced from a typical private insurance program.
Contact Caring Hands Matter to Learn More
Furthermore, in some cases, the SNP program will offer a care coordinator to assist special needs patients in preventative care and ongoing health management. The care coordinator can develop plans of care for chronic conditions, exercise programs, and even help patients and their caretakers negotiate the paperwork and expectations of both Medicare and Medicaid services.
For more information about determining if Medicare and Medicaid might assist your loved one with special needs, please contact a Fairfax, VA home care agency online or call directly for a free and private consultation.