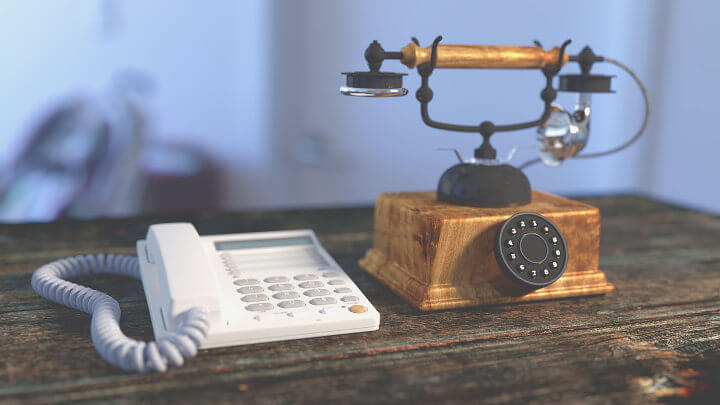 Taking care of a family member who has Alzheimer's disease or dementia can be difficult for those who live nearby, but that responsibility presents more of a challenge for loved ones who live far away. Apart from the normal emotional challenges of caring for dementia patients at home, long-distance presents unique challenges. Not being able to easily monitor a loved one's needs on a daily basis can make determining if a senior is able to remain independent. The day may come when an individual needs regular in-home care support or even around-the-clock assistance. It's important to prepare for that eventuality and coordinate a network of caregivers that helps ensure your loved one is well cared for. To do so requires assessing the situation, exploring available resources and organizing a plan.
Assessing the Situation
Assessing the level of help that's required is not a one-time decision. Given that both dementia and Alzheimer's disease are progressive, the situation will require careful monitoring on an ongoing basis. A person with early-stage Alzheimer's may be able to live independently but as the disease progresses, 24-hour in-home care or other professional support may be required to maintain a safe and healthy environment.
When assessing the situation, here are some questions that can help determine whether a change is advised in the required level of care:
Is there food in the house? Is the individual capable of shopping for, cooking, and preparing nutritious meals? Is the person eating regular meals?
Is the home clean and safe? Are there any immediate safety concerns that should be addressed?
Are the bills getting paid? Is mail being opened?
Does anyone visit?
Is the person regularly bathing and wearing clean clothes?
Can your loved one drive safely?
Can your loved one go to doctor's appointments?
The level of care could require a reassessment during every visit. Things can change quickly. If you are unable to make frequent visits, it may be time to forge a network of family, friends, in-home care providers and medical professionals to stay updated on the situation. If the person lives in a residential care facility, you can periodically check in with the medical professionals in charge of their care.
Making a Decision
It is inevitable that sooner or later patients with progressing Alzheimer's disease and dementia will no longer be able to care for themselves and it will be dangerous for them to be left alone. At that point, individuals need around-the-clock care and supervision. In-home care can provide assistance with all of the vital daily tasks needed in order to remain healthy and happy. The level of care provided can vary. Some individuals may only need help in some areas of their daily routines, while others may require 24-hour support and/or supervision. A professional in-home care evaluation will be able to identify the level of care required by focusing on their ability to safely and easily complete Activities of Daily Living (ADLs) and Instrumental Activities of Daily Living (IADLs)
There are options to consider, but not all are equally practical. Do you want to move your loved one into your home or another relative's home? Can they care for themselves independently? Or will they require assistance and supervision? Before deciding to move the individual into your home or a relative's home, there are several things to consider.
Is the home big enough?
Can the home be adapted to care for the person?
Is it affordable? Will you have to stop working?
How does the family feel about it?
Will there be someone there to care for the person 24-hours a day? Caregiving is a difficult job.
Does the person want to move to another place? Moving someone with Alzheimer's disease to a new location can confuse them and cause them to become agitated. Be sure to discuss this possibility with your loved one's doctor.
Providing care and ensuring safety for seniors with Alzheimer's at home is not easy. Some families find that enlisting the services of a reliable in-home care agency makes managing this type of situation much easier.
Making It Work
There are different ways to provide care for individuals with Alzheimer's disease or dementia. For some, it will include residence in a nursing facility, and perhaps in an Alzheimer's care unit. Often, in-home caregivers can help with Activities of Daily Living such as bathing, personal hygiene care, preparing meals, and making sure individuals are taking their medications. This method of care allows individuals to remain at home in a familiar environment for as long as possible until it is time to seek more advanced care.
However families cope with this problem, it's important to periodically re-assess the situation to be sure their loved one has access to the care that's needed. Is this person receiving daily care with bathing, dressing, and toileting? Are they eating nutritious meals? Is the home environment still safe and, if not, what precautions could be taken? Is the person getting to doctor's appointments?
Organizing your visits
Because you are visiting from a distance, make the most of your visits. When you do visit your loved one, take the time to assess the situation. Here are some valuable questions to keep in mind when assessing:
Is there food in the refrigerator?
Is the home clean?
Are medications being taken as prescribed?
Is more care needed?
Schedule time to talk to your loved one's doctor, in-home help and anyone else who may be able to afford insight into the situation. With an in-home care plan in place, your visits can focus on spending quality time with your loved one, engaging in enjoyable activities.
Contact Caring Hands Matter Today
If you are searching for professional in-home assistance for your loved one, please contact Caring Hands Matter by giving us a call or sending us a message online today. We are able to schedule a complimentary care evaluation to determine what we can do for you and your loved one. Families can depend on us to do our best to maintain effective communication between those we care for and their loved ones who may not always be close by.