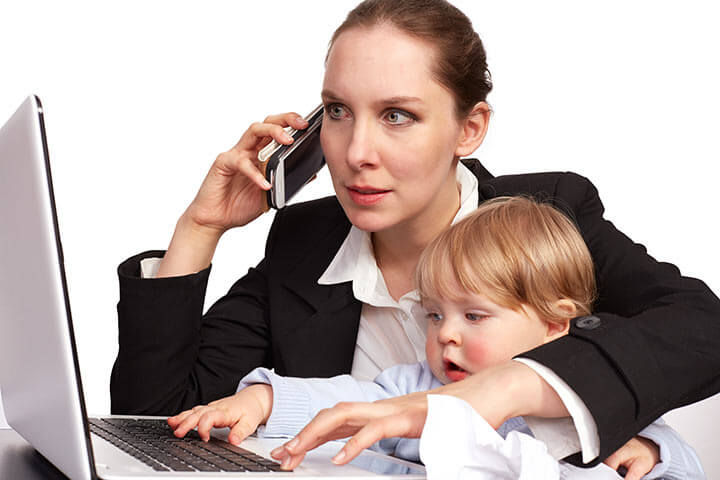 Motherhood can be an intimidating process, and there may come a time when an expecting or new mother needs a helping hand. Once the baby fever has subsided and the house becomes quiet, a new mom may need assistance with her activities of daily living.
There is no shame in needing help at this time. A new mom's most important focus should be on her child. Feeding, nurturing, and stimulating a newborn is imperative to their growth. A new mother does not always have the time to worry about things that may necessarily need to be completed on a daily basis.
Many studies have indicated that postnatal care can decrease the occurrence of postpartum depression and aid in the success rate of breastfeeding at home. In-home care is often considered an option for an ailing individual, but it can also offer a multitude of support options for an expecting or new mom and her family.
Postpartum Services for New Moms
There are many reasons why an expecting or new mother may need someone to visit their home for assistance. In-home care generally addresses needs known as the activities of daily living (ADLs). These include the personal needs of a mom and are usually required when a woman is first recovering from childbirth or is having a difficult pregnancy.
Additionally, a skilled caregiver can assist with a specific type of ADLs known as the instrumental activities of daily living (IADLS). These types of tasks are considered important in a person's life, but do not involve any form of personal care.
The following are some examples of tasks that in-home care can address for an expecting or new mom.
Personal Assistance (ADLs)
The majority of mothers that require in-home personal care are generally those going through the end stages of a difficult pregnancy, or new mothers with a c-section and/or other wounds that may need to heal. The following are a few prime examples of personal tasks that a caregiver can assist a mom with in the home:
Mobility: A new or expecting mother may have difficulty with ambulation. An in-home caregiver can ensure that the mother is safe and able to move around as much as she is allowed.
Hygiene: An in-home caregiver can assist a mother with activities like washing and brushing her hair, or other tasks that her pregnancy or scarring is limiting her from doing.
Instrumental Activities of Daily Living
These types of activities involve tasks that are necessary throughout the day, but do not necessarily relate to a mother's personal care. The following are some ways in which a skilled in-home caregiver can assist a new mom and her family:
Meal Prep: Making sure a mother is fed during this time is crucial to making sure the baby is fed. An expecting or new mother may not be able to prepare the daily meals that she once could. An in-home caregiver can help plan nutritious dishes for a new mom and her entire family.
Housekeeping: When a new mom is having difficulty with ambulation, housework is the last thing she should be doing. A skilled caregiver can help with the daily chores like dishes, laundry, and general upkeep, so the mother can focus on nurturing her child.
Transportation: Simple trips to the grocery store or doctor can prove to be a daunting task for a new mom. A professional caregiver can ensure she makes all of her appointments necessary, and that the child is cared for during the process.
Advice: Most in-home caregivers are qualified CNAs (Certified Nursing Assistants) and many have knowledge in midwifery. A skilled in-home caregiver can help a new mom in the breastfeeding process and give advice on post natal care in general.
Overall, in-home care for an expecting or new mom is a major system of support for the family. An in-home care aide can be there so others can work and provide assistance for simple moments—like when a mom just needs to sleep.
Starting the Process
Once a new mom or her family decides on in-home care, a home evaluation can be scheduled to assess an individual's level of needs. They can work with a flexible schedule—and many provide overnight services. Once the assistance begins, the level of care can be adjusted as a mom's needs change.
Help for overwhelmed moms is out there. In-home care is more than simple assistance with daily tasks. It is a quality of care designed to allow a mother the space and time to bond with her child during the most crucial developmental moments of the child's life. Contact Caring Hands Matter today.