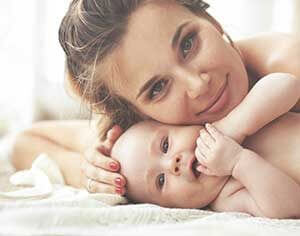 The birth of a child is a happy and exciting time, but for many a new mom, the transition from hospital to home care can be a mixed blessing. Still physically weakened from the birthing process, and transitioning into taking care of an infant full-time, many new mothers could use some extra assistance around the home as she and her child acclimate to their lives with each other. While parents want to spend as much time with their new baby as possible, the laundry list of tasks grows: from work tasks and other responsibilities to household needs like cooking to chores—not to mention outside medical appointments and baby-proofing a home—become impossible to manage.
In this sensitive time of transition, home care can help a new mom and her partner to prepare for this new stage of life by temporarily lightening the workload around the home, providing care and companionship, and, in some cases, help with medical or hygiene care for both mother and child.
1. Home Care Will Help a New Mom with Chores
By the end of the first week out of the hospital, the last hasty additions have been made to the nursery, and all the family members and friends from out-of-town have gone, transitioning back to their own lives and giving the new family unit some space. In the case of a new mother—who may be stuck on bed rest or be fatigued—the tasks start piling up almost as soon as they get home. The usual female-dominated chores like cooking and cleaning are difficult to accomplish, and it's not hard for a clean home to become overwhelmed with the boxes and boxes of baby paraphernalia.
A home care aide can help a new mom and family by providing customized one-on-one care for each of their individual patients. A home care provider will come on a periodic basis and provide a variety of assistance as outlined in a new mom assistance plan. This could involve helping with basic chores like cleaning house (sweeping, vacuuming, dishes, and laundry), to cooking nutritious and healthy meals, to simply allowing the mother to spend time with her family and not worry about cleaning up. Being able to leave the baby with a professional in order to use the restroom or to shower or walk outside—this freedom is offered by a home care service.
2. Providing Help with Hygiene and Medicines
Many a new mom seeking home care are in recovery from C-section births or other injury and surgery, which may have been a part of the birthing process. When a mother is confined to her bed, in-home care aides can provide both mother and child with a variety of medical, hygiene, and social services. From assisting with dressing wounds to helping bathe mother or child, having a medically-trained professional to focus on healthcare and nursing needs lets the mother spend more time focusing on her baby and less on the surgery.
In situations where the mother has slightly more mobility, allowing the home care aide to watch the baby while its primary caregiver uses the restroom or needs a shower or washes their face and hair with little bar soaps. The home care aide watches the newborn while the mother uses the restroom for brief periods. This sort of trust is vital which can help primary care givers more easily manage their myriad responsibilities, and also these conversations provide a level of friendship to the conversation of care.
While a confident and responsible in-home care professional spends time with their loved ones, the full-time caregiver can focus on spending quality time with those that they love. Often, as those we love get older or more ill, opportunities for social interaction decrease. In-home caregivers will spend time with individuals under their care, engage in fulfilling conversation, even help complete puzzles, but more importantly meet their other health and homecare needs.
3. Companionship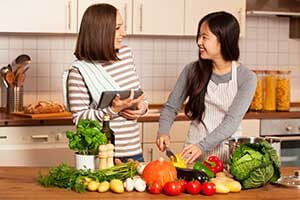 A skilled team of home care professionals works with new mothers in the region every day to keep the balance of the home. Instead of taking over all the household chores, a home care aide can help a new mom with tasks, but also act as a sounding board for those complicated baby questions. Care providers should be able to spend time with your loved one, teach them lifestyle choices to ensure nutritious and healthy meals.
Imagine having someone to help with bathing or medical care. These personal needs still must be met and errands still need to be ran. Some care providers can even schedule medical appointments for their patients or provide transportation.
Remember…
After having a baby, sometimes home care aides can act as a support system for a new mother. From helping with medical tasks to cooking and cleaning for their clients, dozens of accredited and talented aides stand together with families unprotected by minimum paid maternity or paternity leave. With the recognition of the importance and usefulness of postpartum home care services as something useful, hopefully these care giving positions will become standard and give individuals a great set of tools on how to raise a happy and successful family.