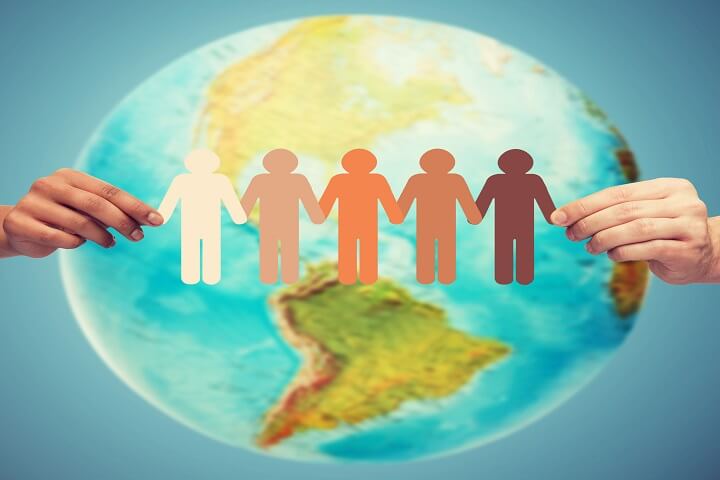 People all over the world are growing older and living longer due to improvements in nutrition, technology, health care and sanitation. With this shift in population demographics comes a wealth of possibilities, but it also brings forth numerous unprecedented challenges such as the need for more senior care and companion care. One of these is the question of how to take care of the elderly.
Recent Literature
Jared Diamond, a scholar and writer, takes a look into the ways that other societies around the world differ in regard to the treatment and opinion of their elderly members. Some view aged individuals with great respect, whereas others consider them to be helpless, inept and senile burdens, even going so far as to make fun of and mock them. In some cultures, aging parents are cared for by their adult children in the home. In other cultures, particularly Western culture, adult children sequester their elderly parents in nursing homes to be cared for by paid strangers. Some societies also view the old as a waste of valuable resources and resort to more barbaric means of "caring" for their elderly. Here, you can find out just how different societies treat their older populations.
At Which Point is Someone "Old?"
According to the United Nations, someone becomes elderly at the age of 60. Each year, the UN also celebrated the International Day of Older Persons to pay respect to the social contributions made by people who are in their golden years. Diamond states that the value a society believes an elderly person has is a critical determinant in whether or not they are respected. This might be why some societies consider people "old" at different ages. In America, someone who is 65 years of age or older is considered a senior citizen. In New Guinea, people are called a "lapun," or old man, at age 50. In his book titled The World Until Yesterday, Diamond suggests that this 15-year difference has significant ramifications since both age groups often have very different mental and physical capabilities.
Where Are The Elderly Living?
Confucius' teachings about loyalty to family has long influenced elderly living arrangements throughout Asia. Roughly 75 percent of Japanese elders live in the homes of their adult children, a tendency that also occurs in China and Korea. In fact, China's Elderly Rights Law demands that children frequently visit their elderly parents, regardless of distance. If the children disobey the law, they may be fined or jailed. One senior citizen of China, when interviewed by the BBC, said, "we bring our children up to care for us when we're old."
However, it doesn't require Confucian teachings to emphasize the importance of children visiting their aging parents. In France, Article 207 of the 2004 Civil Code demands that people maintain regular contact with their aging parents. The law was made in response to an article in The Week quoting a study that discovered a high suicide rate among France's elderly, and also partly in response to a heat wave that caused the deaths of 15,000 people, most of whom were elderly.
Elders Around The World
In Nepal and India, tradition dictates that a newly married couple lives with the husband's family. This living arrangement is known as "patrilocal." However, the India Human Development Survey conducted by the University of Maryland claims that changes in the countries' economies are altering these living arrangements. As larger portions of the nations become urbanized, adult children are moving further away from their aging parents. To combat the problems that come with this shift, the Nepalese and Indian governments are starting state-run care programs for the elderly.
How Are The Elderly Described?
The feelings a culture has about its elderly population can usually be seen in the language. In Hindi, the honorific suffix "-ji" is used to denote respect to people of importance. Mahatma Gandhi, who is frequently referred to as "Gandhiji," is one such example. In Kiswahili, the language spoken in various parts of Africa, the word "mzee" is used by younger individuals to indicate respect for an elder. In Hawaiian, "kūpuna" translates to "elders," which demonstrates respect for their wisdom, expertise and life experience.
The Japanese often use "-san" as a suffix when addressing elders and shows the country's traditional respect for its older members. Japan celebrates a yearly holiday known as Respect for the Aged Day. On this day, the media run specials on television that highlight the country's oldest members. To the Japanese, a person's 60th birthday, known as "Kanreki," is of great significance and is a rite-of-passage event that honors their transition into old age.
What is the Diet of the Elderly Like?
Diamond noted that across the globe, many societies traditionally reserve specific food for their elders. The Omaha Indians of Nebraska only allow elders to consume bone marrow, citing a belief that young men who eat it will sprain their ankles. In Borneo, the Iban believe that only elderly men should consume venison, and if young people consume it, they'll become timid. The Chukchi of Siberia only give reindeer milk to older people because they believe it will cause young women's chests to become flat and young men to become impotent.
Near Uluru, Australia, the Arunta Aborigines have created taboos around a variety of foods, insisting that eating them will cause any number of terrible effects on the young. For instance, eating parrot is thought to cause a hollow head and a hole in the chin. Wildcat is believed to cause neck and head sores that are painful and foul-smelling. Furthermore, eating kangaroo tail will cause premature aging and balding in young women, and consumption of brown hawk will cause the breasts to expand and burst.
Do Elders Possess Special Abilities?
In many places, the elderly are respected due to their well-honed skills. In Hawaii, for instance, grandmothers are highly respected for their ability to craft beautifully ornate feather accessories and leis. In New Guinea, an old woman was the only person to witness a severe typhoon and survive, so the people desired her guidance on edible wild plants in case another disaster occurred. Even Western culture pays homage to the experience and wisdom that comes with old age. For example, the average Supreme Court justice is 53, and the average President is 54.
In some places, the belief that the elderly possess special powers is taken even further. In Ecuador, the Huaorani people believe that their mengatoi, the elderly shamans, have magic abilities. These shamans act as healers, staying with the sick and calling on their spirit animals to find a cure.
What Are the Final Years Like?
Choices regarding the last years of life vary dramatically between societies. In some, every possible measure is taken to maintain the lives of the elderly. In others, the elderly are weak and burdensome, so the younger people actually attempt to end their lives. According to Diamond, cultures that practice "eldercide" tend to be nomadic or inhabit places with few resources and unfavorable climates.
Elders in the United States
The population is aging and there is a strong growing need for support for the elderly population. Caring Hands Matter provides the in-home non-medical assistance needed to increase the quality of life for you or your loved one. Contact us today to learn how we can help you.