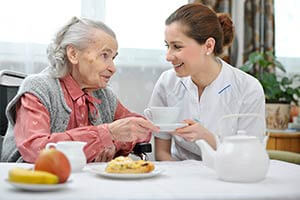 When an individual and their family determines that a loved one needs a level of care that is more than they can provide for themselves, a common fear is that the loved one will end up in an institutionalized setting such as a nursing home or hospital. A person's home is often one of the most comfortable places they can be. Not only is it an environment that alleviates stress, it is a familiar setting that allows a person to maintain some semblance of independence.
There are many benefits to in-home care, with the most obvious regarding that of a patient's well-being. However, in addition to the patient, the family members and caregivers involved may also benefit from an "in-home" model of care. One of the main reasons why in-home healthcare is so popular is because it is incredibly flexible for all parties involved.
Changing Needs
The needs and levels of care may change depending on each individual. Some people require in-home care when they are rehabilitating from an injury, whereas others may start care when they have been diagnosed with a progressive disease.
In-home care can be flexible to the needs of an individual because the term "in-home care" encompasses a large variety of services. Some professional caregivers may only be there to run an errand whereas others may be required to help a person ambulate throughout the day. As an individual's health changes, their needs can be continuously assessed to ensure they maintain a good quality of life.
Family Involvement
In-home care can also allow for a seamless exchange of duties between a professional and a family member. An in-home caregiver can leave a detailed progress report of the activities performed throughout the day so a family member's personal daily routine remains as flexible as possible.
Employing a professional caregiver that makes efforts to openly communicate with family members leads to a mutual trust that allows family members the flexibility to step away and handle their own lives as well. A family can feel relaxed when away from their loved one knowing they are being properly cared for and looked after.
True Independence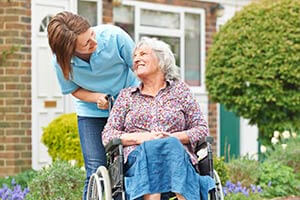 Not everyone gets excited about scheduled activities. Unlike an assisted living community or nursing home, in-home care allows an individual the freedom to do whatever extracurricular activities they want, whenever they feel like it. This type of flexible schedule allows a person to maintain a certain level of independence over their own entertainment.
Although there may be a daily schedule required to efficiently perform their activities of daily livings (ADLs), an individual receiving in-home care is free to do whatever they want outside of a needs-based schedule. Despite this level of independence and flexibility, people should still be encouraged to participate in activities that will benefit their health and their emotional well-being. Planned activities, such as exercise and social gatherings, certainly have benefits as well.
Daily Living
Although the activities of daily living are fairly consistent on a 24-hour basis, these tasks do not always have to be performed on a set schedule. Unlike a more formal environment, like a hospital or nursing home, meals can generally be served in an individual's home, at times they may be hungry, and in places they prefer to eat. Rather than making an event out of mealtime and shuffling someone into a dining hall, they are free to eat breakfast in front of the TV at 10 pm should they so choose (and are capable of doing so).
The spectrum in which some ADLs are achieved is highly flexible in an in-home environment. If an individual wants to wear pajamas all day, there is no dress code to be enforced. Should they want to go to the store at noon, there is no bus schedule that inhibits them. In-home care provides a level of flexibility to complete ADLs that often cannot be achieved in an institutionalized setting.
Schedule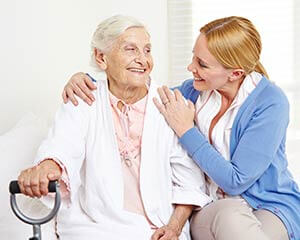 Ultimately, the greatest benefit in-home care offers in terms of flexibility is scheduling. As most families choose to hire an agency for their professional caregiver, it allows them access to other professionals to fill in the time gaps.
Some homes employ 2-3 professional caregivers depending on the scheduling needs of not only the individual, but the family members and professionals as well. It is always a group effort, and in-home care allows the type of flexibility that works with all of the parties involved.
There is a great need for versatility in senior care. Activities of daily living require consistent and continual focus, but that does not mean a schedule has to be rigid. The flexibility of in-home care allows individuals to maintain a level of independence and freedom that instills a sense of dignity and self worth that lends to an increase in their overall well-being.