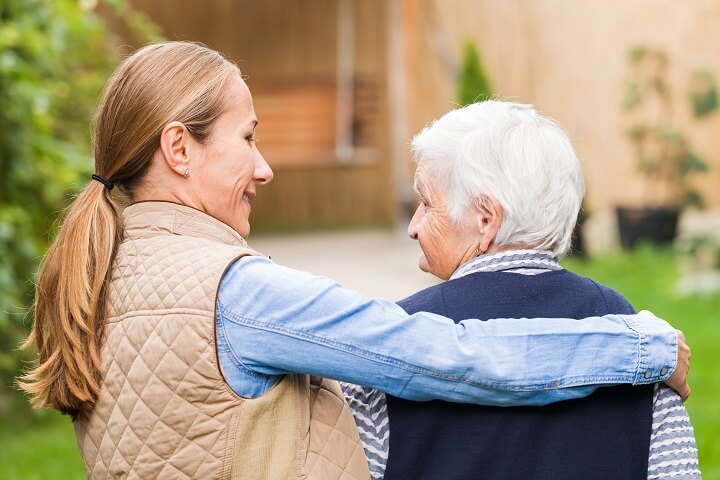 There's a lot that goes into caring for an elderly loved one at home. Caretakers must invest their time and efforts to assist with a range of activities. Depending on the needs of the senior being cared for, assistance may be needed for bathing, dressing, managing medications, the list goes on and on. On top of the day-to-day routine, caretakers will also assume other responsibilities such as taking charge of finances.
Caregiving is not an easy task and many new caretakers may find the role to be overwhelming. Caring Hands Matter, a provider of Fairfax home care services offers comprehensive services that can make life easier for you and your elderly loved one. Our professional caretakers can assist your elderly loved one with all of the activities of daily living (ADLs) while providing the nurturing companionship they need to thrive emotionally.
Adult Children Should Prepare For Caregiving
As our population ages, more and more individuals will be thrust into the caretaker role. Millions of adult children are currently caring for elderly parents and loved ones. However, the transition from normal adult into adult caretaker is not as easy as turning on a light switch. Caregiving is accompanied by a lot of responsibility. Through thoughtful preparation, adult children can be better prepared to step into the caregiver role. The following provides steps that adult children should take in order to prepare for this transition.
Utilize Technology
This might not be the most common suggestion you've read but, taking advantage of certain technologies can help keep aging seniors safe and comfortable at home. Depending on your views, you may opt to utilize emerging technologies such as motion sensors to help keep tabs on seniors. This may be more useful for families who are caring with an individual afflicted with a dementia-related illness and may wander off. Strategically placed motion sensors allow adult children caregivers to tell where their loved one has been in the house, or if they have moved at all during the day.
Secure Your Home
More often than not, mobility tends to be an issue with the elderly. This means that outfitting your home with certain safety enhancements can make all the difference. Elderly individuals are more sensitive to even very low concentrations of carbon monoxide. So, if your home is not outfitted with carbon monoxide detectors, this is an easy adjustment to make. Another simple safety enhancement that can easily be added to any home are grab bars which should be placed in the shower and near the toilet. Avoiding falls which can cause devastating fractures is key to any home safety strategy.
Prepare For Expenses
This suggestion is useful for any caregiver who is trying to be mindful of spending. When you are charged with caring for an elderly loved one, expenses happen. Home safety enhancements (like the ones previously mentioned) and senior home care services can greatly increase the level of independence and happiness felt by your elderly loved one. However, they do have to be paid for. Caregivers can more effectively manage expenses as they arise if they start to plan and budget for them in advance.
Become Friends With Your Pharmacy
Proper and efficient management of medication is essential when caring for an elderly loved one. Because of the importance of easy access to necessary medication, it is recommended that caregivers form a relationship with their local pharmacist. This has a variety of benefits. A pharmacist will review all the medications assigned to an elderly individual and is a valuable resource for information. Additionally, medications can become expensive and insurance requirements are never easy to understand. Having a friendly pharmacist who knows where to find generics and what manufacturers to call can lessen stress and potentially save you money.
Get Important Documentation In Order
All adults should have certain documentation such as a healthcare power of attorney in order. However, it makes even more sense for elderly adults to have key decision makers defined in writing. Prompting a loved one to participate in the process of creating a living will can be an uncomfortable conversation to have. However, having documents like these will provide priceless guidance should certain situations arise.
Talk About Finances
Determining how an elderly individual's finances are to be managed can often be a point of contention between elders and their adult children. However, there will come a point when adult children caregivers will need to assume a certain level of control over their parents or loved one's finances. Adult children caregivers should start to get an understanding of their elder's finances as soon as possible. As elders continue to age, there is a potential for loss of critical financial information. In order to avoid a frustrating nightmare of financial paperwork, adult children should communicate to their elderly parents in a frank and positive manner the importance of gaining access to important financial information.
Defend Against Scams
The elderly demographic in particular may be more vulnerable to scams via telephone solicitation. Although unfortunate, it is common for elders to be persuaded into sharing their social security number or other important personal/financial information via phone. In 2015, there was a federal report of widespread sales of false Medicare Advantage plans. Having a credit check performed to ensure that there are no questionable claims is an easy, and advantageous step to take.
Enjoying Time With Elderly Loved Ones
Although caring for an elderly loved one can be seen as a burden in many ways, it is also a gift. With the right supports in place, you can make the most out of the time you have with your elderly parent or loved one. Caring Hands Matter provides home care services in Fairfax, VA and the greater Washington D.C./Metro area. Our services can be tailored to fit the needs of any family. Whether your elderly parent needs minor or more constant assistance, Caring Hands Matter can provide the support needed so that you can feel at ease. To learn more about how we can assist you, call us directly or, contact us online today.