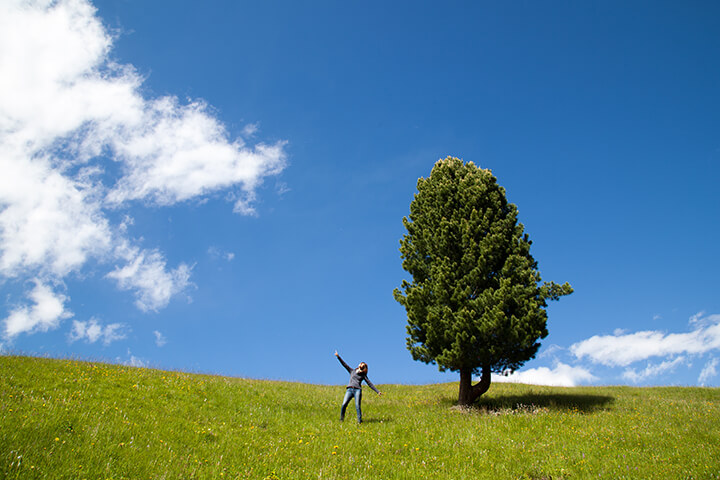 Living with, or simply taking care of, an elderly person with Alzheimer's disease or dementia can be difficult, with help and assistance potentially needed at virtually any hour of the day. While a caregiver does have their own life, much of the time and energy available to actually live it can be sparse, especially if the patient is in an advanced stage of the disease. Even with the most stalwart of people, this strain can become too much, many times prompting them to seek outside help. In time such as this, in-home respite care can be one of the best options.
What Is Respite Care?
Respite care is a situation where services for someone with advanced age who suffers from a total disability are taken over by a professional for a short period of time. The primary reason behind respite care, as its name would indicate, is to give caregivers a brief respite from having to shoulder the responsibilities of caring for their loved one, without any suspension in the services they so desperately need. Using respite services in no way indicates a lack of care or love on the part of the caregiver. Sometimes, no matter how hardy a person may be, they simply need a break to regroup.
Respite care, when provided by an outside professional, takes one of two forms. The first is when the patient is taken outside of the home and placed in either an assisted-living facility or nursing home. This allows caregivers to operate in the controlled environment necessary to help patients with all types of problems.
The second, and subject of today's blog, is respite home care. Respite home care involves having a professional personal care assistant come out to the patient's home and perform services in their familiar environment. They can be available for 24-hour respiteAs with respite care in an outside facility, this service is also performed on a temporary basis.
Benefits of Home Respite Care
Taking advantage of respite home care has a legion of benefits, many of which deal directly with the caregiver, as opposed to the person receiving care. The first area of advantage deals with the actual health of the caregiver. A Commonwealth Fund study has recently shown that out of all caregivers questioned, more than two thirds reported either poor physical condition or chronic disorders that can be traced directly back to the stress and needed energy from taking care of a disabled person. If a service like respite home care in Fairfax, Virginia is not used, these problems can complicate to the point where a total burnout is imminent. While the health and well being of the patient is of paramount importance, that of the caregiver is also something that needs to be monitored carefully to help avoid them from becoming the second victim of Alzheimer's or dementia by taking steps to avoid caregiver burnout.
There are plenty of ways to decrease this possibility by using respite home care. Since you have someone there to help with the load, take a leisurely walk out in the sunshine, an action that has plenty of health benefits to help you reset. These range from slowing down your heart rate, renewing energy and contributing to an overall sense of calm and peace.
Physical health is by no means the only area in which a caregiver can suffer, the mental side of the coin is as much, or more, important with someone acting as a sustained caregiver. It can become easy to lose your sense of self, given that very little of your time is actually yours to enjoy. By enlisting the services of a home respite caregiver, you can finally go out and do something you truly delight in, just for you. It can also help you reconnect with friends and loved ones, a vital part of any care worker's ability to stay competent and functional.
Cost Effective Care
Another prime area in which a respite home care service helps tremendously, is cost. While this may seem a little confusing, given that hiring a caregiver costs more than doing everything yourself, the benefits and savings it brings will add up over the long term.
The most significant area in which a respite home care service can save money in the long run is the fact that using this type of service almost always prolongs the amount of time before placing the patient in a full-time facility is necessary. Without regular breaks and the time to be your own self, your personal needs are neglected, giving exponential rise to the possibility of burnout, and a complete inability to continue caring for your loved one. Given that home respite care is much less expensive than a nursing home or assisted-living facility, the periodic expenses needed for you to take said break are well worth it.
Most caregivers still have a regular job, on top of having to care for their disabled loved one. It is estimated that U.S. businesses incur a total expense that can exceed $32 billion in costs that can be traced directly back to caregiver overload. These include the costs needed to replace someone quits from being burned out, interruptions during the workday and missed work. Not only that, if care for yourself and your responsibilities is not given, you could end up losing your job, which would make things unimaginably worse.
Contact Caring Hands Matter Today
No matter what type of care-giving capacity you find yourself in, making sure you take care of yourself as well is an oft-overlooked area of extreme importance. If you or a loved one act as a caregiver, and have reached the point where some much needed time away is required, we urge you to give us a call or send us a message online to schedule a complimentary care evaluation that would determine how respite care would be provided. Tending to your loved one's needs while you recharge your mental and physical batteries is something we are proud to do.