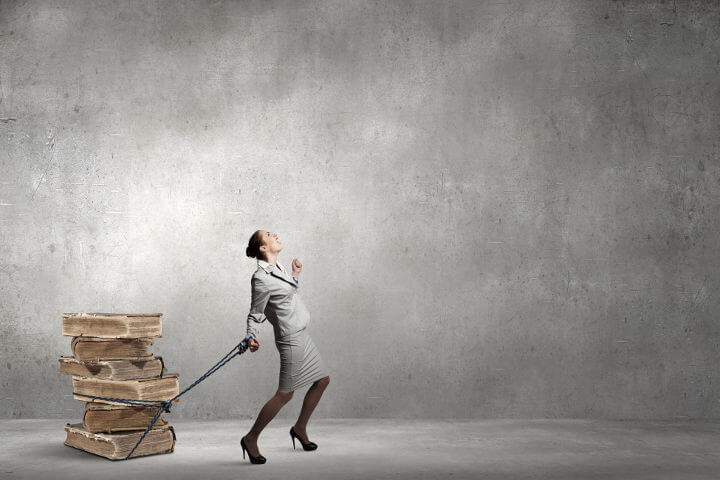 In an attempt to make life easier for the working mother, more and more companies have begun implementing programs designed with these women in mind. In the past few years especially, businesses have increased their focus on helping new moms to more easily and seamlessly transition to their new dual role as both employee and mother. With a nationwide family and medical leave policy, the hope is that employees will have the support they need when an illness or other life event arises.
There are many ways that companies are showing their support for working moms. Twitter, for example, helps moms by shipping breast milk home to their little ones while they're traveling for work and many others have started offering mothers flexible schedules as well as subsidized childcare. Some companies go even further by providing their employees with stipends to buy maternity and motherhood essentials, such as maternity clothes and the like.
While all of these changes certainly demonstrate a move in the right direction, there's certainly a lot of work that needs to be done. Unfortunately, many of the most basic needs are still left unaddressed. Caring Hands Matter offers new mom assistance services to help new mothers and families manage their daily lives with their newborns. Contact us online or by phone to hear how we can help you today.
Working For Smaller Companies
This is especially true in smaller companies, such as the software company, Domo. According to Josh James, the CEO of this young company, it just isn't possible for many of these less-established businesses to provide some of the most desired benefits, such as extensive parental leave. In the absence of federal mandates requiring companies to provide these perks, it's up to the company to make the best decision possible and in many cases, parental leave and other great benefits just aren't financially feasible.
US Lacks In New Mom Assistance
You may be surprised to learn just how behind the curve the United States is when it comes to paid time off following the birth of a child. Not only is the US one of only two countries in the world that don't ensure paid time off, but it's also sorely lacking when it comes to companies that are willing to provide employees this benefit. In fact, the Society for Human Resource Management reports that only 12 percent of American companies are even offering paid paternity and/or maternity leave.
There is no easy answer to this conundrum. When companies cannot afford to offer extended leave and no governmental policy exists, what can be done? Experts suggest that implementing temporary disability insurance, a solution that would be far cheaper for companies, but certainly not inexpensive. To make it even more tricky, these policies would not cover paternity leave or leave taken to care for a sick loved one. Since these costs would fall to the employer to cover, the expenses could mount up quickly.
Adapting to Family Leave
The policies mentioned above not a new and have already been implemented in several states.California was the first to jump on the family leave bandwagon in 2004. The state's policy allows employees to collect 55 percent of their salary for a period of up to six weeks. This policy has helped new parents and has had little to no effect on the profitability of the employers. Many companies have actually reported that this new policy has had a positive impact on their business in terms of smaller turnover and better morale.
New Jersey and Rhode Island soon followed suit, with New Jersey instituting a family leave program that is dependent solely on worker contributions. Employers have not needed to take any sort of financial hit to facilitate the program, with each employee being responsible for a 0.09 percent contribution that is capped at no more than $28.80 per year.
Promising Results At The State Level
So far, these policies seem to be yielding great results on the state level, according to a study that was recently conducted by the Center for Women and Work located at Rutgers University. For one, new mothers in New Jersey who chose to take advantage of their state's family leave program were far more likely to continue working after the birth of their child. This same study also found that those women who took leave were also less likely to require food stamps or public assistance in the first year of their child's life.
If passed, The Family and Medical Insurance Leave Act would make family and medical leave the norm throughout the country. The current proposed policy would allow qualified employees to take a maximum of 12 weeks of paid leave per annum in the event of an adoption, the birth of a child, a health condition, or an immediate family member's serious illness.
Funding the Program
In order to fund the program, both employers and employees would contribute approximately $1.50 each week, and each employee would be eligible to take an amount equal to 66 percent of their total monthly wages.The hope is that policymakers will soon acknowledge the importance of mandating family and medical leave and will pass those policies that have already been proven to work in several states.